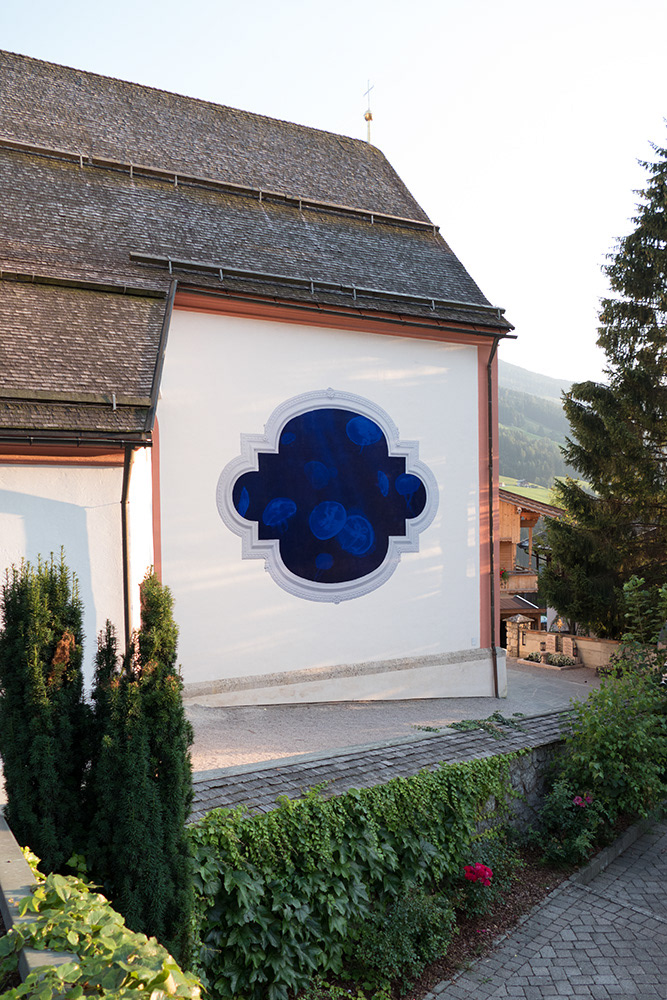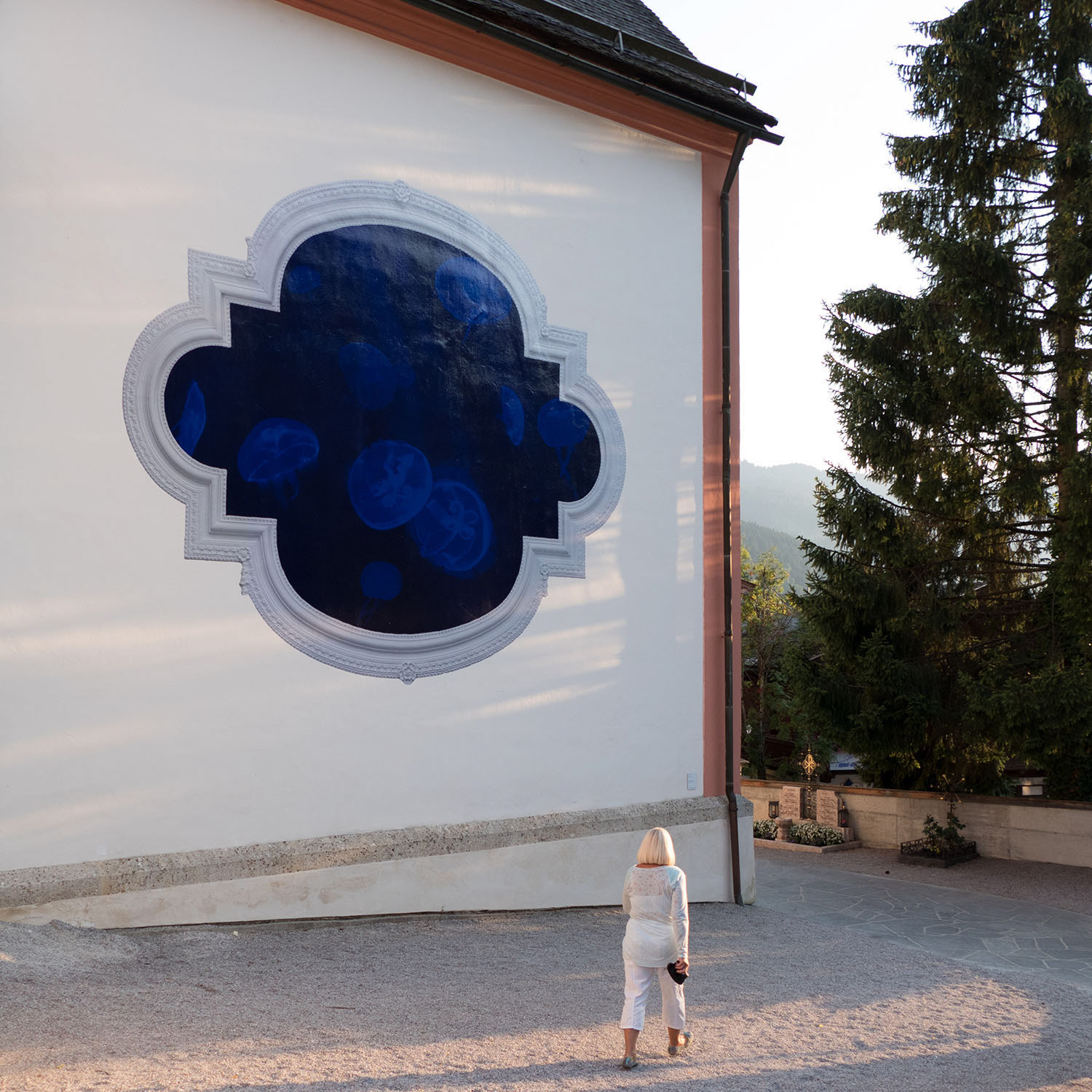 Anlässlich des 10jährigen Jubiläums des Club Alpach Südtirol/Alto Adige entsteht in Kooperation mit dem Südtiroler Künstlerbund und dem franzmagazine eine Ausstellung im öffentlichen Raum mit künstlerischen Positionen aus dem Trentino, Süd- und Nordtirol, kuratiert von Lisa Trockner und Monika Sommer.
Mit: Irene Hopfgartner, Giancarlo Lamonaca, Jacopo Mazzonelli, Christine S. Prantauer, Peter Sandbichler und Anna Scalfi Eghenter.
Ausstellung vom 23.08.2015 bis 30.09.2015
Alpbach, Österreich
Mit fotorealistischen Arbeiten im öffentlichen Raum gelingt es Giancarlo Lamonaca visuelle Täuschungen zu schaffen, die die Wirklichkeit um ihre Glaubwürdigkeit bringen und neues Raumsehen ermöglichen. In Alpbach wählt der Künstler für die Arbeit "lnequal Experience" die im 18. Jh. erbaute Pfarrkirche als Ort seiner manipulativen Eingriffe. Eine perfekte Nachbildung dem Barockstil nachempfundenen Fensters auf der Nordfassade eröffnet unglaubwürdige Einblicke: Mystisch anmutende Quallen treiben im inneren des Sakralraums in tiefblauem Gewässer. Lamonaca bricht mit dieser Arbeit das Starre, das Konventionelle auf, gibt sprichwörtlich Einblick in ein fließendes sich veränderndes Innneres.
With his photorealistic works in public spaces, Giancarlo Lamonaca succeeds to create visual illusions which withdraw reality's credibility and enable new perspectives. In Alpbach, he chooses the local 18th century parish church for his manipulative interventions. A perfect replica of a baroque-style window on the north facade opens unbelievable insights: mystical jellyfish are drifting in deep blue waters inside the sacred place. With this work, Lamonaca breaks open rigour and orthodoxy and gives insight into a fluent, changing interior.
Lisa Trockner